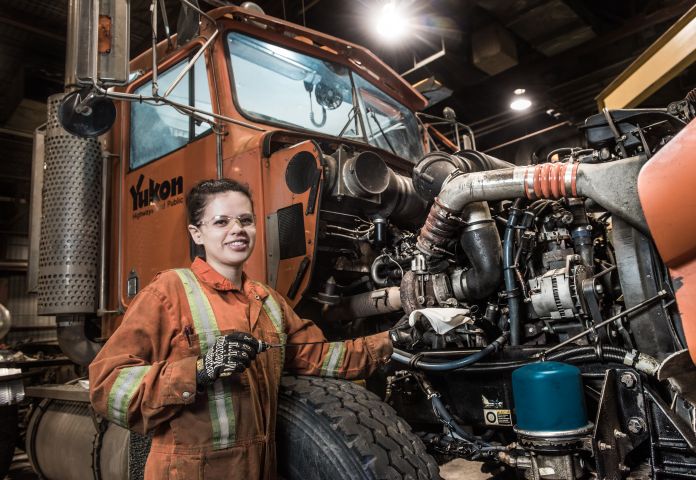 Career profile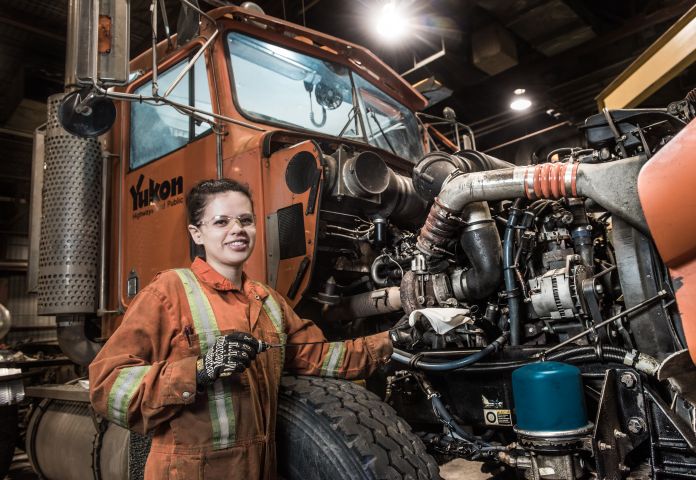 In the mechanical operations unit, we are committed to providing a cost effective service for our fleet of highway maintenance equipment. Our team of heavy equipment mechanics are enthusiastic and self-motivated individuals that have the ability to work independently as well as in a team environment.
Reporting to the heavy equipment mechanical foreperson, the ideal candidate in this role will have strong knowledge of preventative maintenance, have skills in repairing, maintaining and overhauling a large variety of heavy equipment and experience diagnosing and troubleshooting electrically controlled diesel engines. 
What you can expect in this role
A rewarding, challenging and dynamic work environment – every day is different. 
A pension, excellent benefits and job security
What we do
Employees at the Department of Highways and Public Works are responsible for ensuring safe and efficient public highways, airstrips, buildings and information systems. Our collective vision is to make a difference in the lives of Yukoners. At all levels of our organization, we value leadership, innovation, teamwork and keeping our people safe. Our priorities are to be client focused, to support our people, to build sustainably and to advance reconciliation throughout the territory.  
At the transportation maintenance branch, we are committed to maintaining all highways, recreational roads, airstrips and other facilities for the traveling public. We deliver services in a professional and efficient manner with safety as our number one priority.  
 
Job description
diagnosing, servicing, troubleshooting and repairing mobile and stationary equipment;
performing preventative maintenance inspections and repairs; and
diagnosing and troubleshooting electrically controlled diesel engines, transmissions and other such components (e.g. Cummins, CAT and Volvo) 
Recruiting process
  1. Résumé review
  2. Interview
  3. Reference checks
  4. Offer of employment  
Job Requirements
Red Seal Journeyperson Heavy Equipment Mechanic;
Red Seal Journeyperson Truck and Coach Mechanic;
valid Class 5 Yukon driver's licence;
completion of Transportation Dangerous Goods certificate (must be obtained within six months of hire);
commercial Vehicle Inspection Program (CVIP) certification (must be obtained within six months of hire); and  
valid Class 3 Yukon driver's licence with air brake endorsement (must be obtained within six months of hire) 
Contact
For more information about this position, please contact Chris Dunbar, Heavy Equipment Mechanical Foreperson at 867-667-3678 or Chris.Dunbar@yukon.ca 
If there are no positions visible above, click button below to get up-to-date notifications for jobs you are interested in.